CLEAN SUNSCREEN GUIDE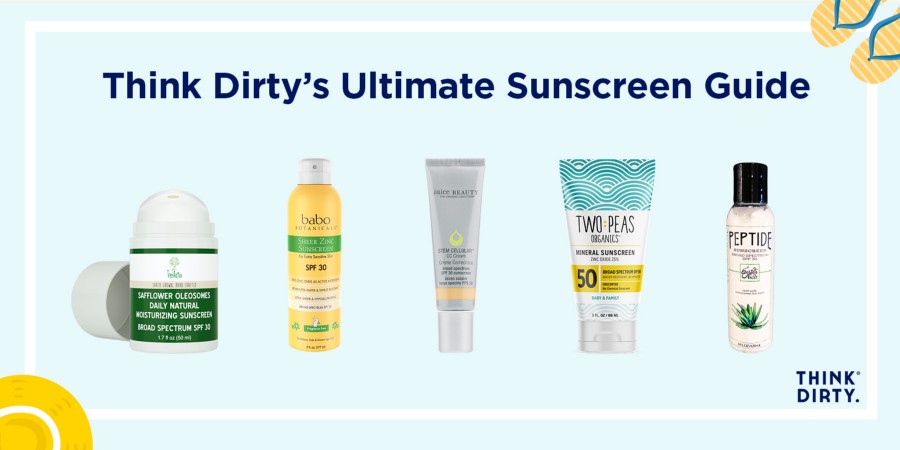 It's time to ditch the toxins this summer! We are creating a campaign featuring the best clean sunscreens for this summer and we want to include your brand. This campaign will be shared throughout the summer.
Our Clean Sunscreen Guide is a great opportunity to elevate your social media marketing as it will showcase your brand on several platforms. Your product will be placed front and centre in front of our 150K+ social media followers as well as our growing app user-base of 4.5M+. We will be showcasing your products to specifically targeted, purchase ready, health-conscious consumers, who trust have established trust in Think Dirty and our partners.
Campaign Details
Basic Participation Fee:
USD $500 per product
Basic Package includes:
Instagram (stories & feed posts)
Blog Post
Shared in-app homescreen feature
Product Listing in-app
Optional Add-Ons:
Dedicated App Homescreen Feature – USD $750 flat fee
Dedicated Social Media Giveaway – USD $500 flat fee
Dedicated Instagram Post w/o Giveaway – USD $500 flat fee
Dedicated Instagram Story + Product Demo – USD $650 flat fee + product
Dedicated Blog Post – USD $500
Select 2 add-ons to receive 10% discount on add-on fees
Select 3 or more add-ons to receive 20% discount on add-on fees
Run Dates:
June through August 2021
Respond by May 16th, 2021 5 pm EST