2021 HOUSEHOLD PRODUCT WINNER

5 products were voted on by over 2500 Dirty Thinkers to determine the best Household product of 2021. Here is the winner!
BEST HOUSEHOLD PRODUCT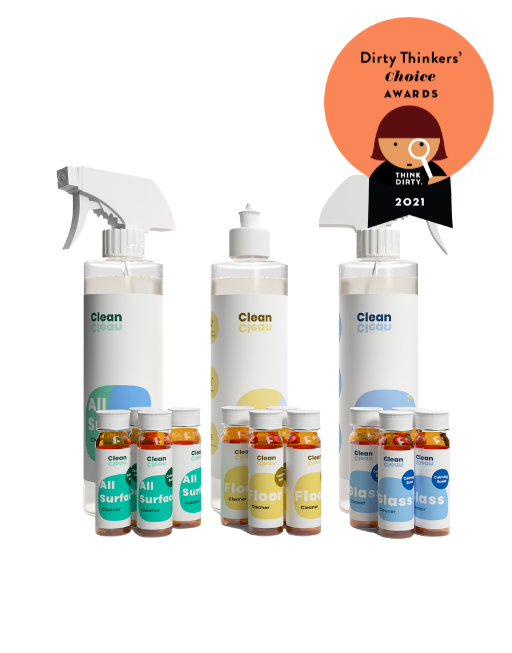 CLEANCLEAN
All-Natural Cleaners – Kitchen, Bathroom, Floor, Glass Kit
All-surface Cleaner is the fragrance-free, all-natural , vegan answer to any mess life decides to throw your way. Floor Cleaner will sweep you off your feet because we know floors are the scapegoats for a lot of what happens in a home and we're here to help. Glass Cleaner is the mean, green cleaning confidant your home needs.
RUNNER UP: BRANCH BASICS – Premium Starter Kit