The Ultimate Clean Beauty Gift Guide — Day 2
Day 2 of our annual Think Dirty Holiday gift guide is here! If you missed day 1 you can check it out here to discover more amazing gifts for every budget. We are so excited to share this year's top Think Dirty approved gifts with you guys. Happy holidays and happy gifting!
The Vegan
Vegans may be tough to buy for but we have got you covered with animal friendly picks you loved one will love!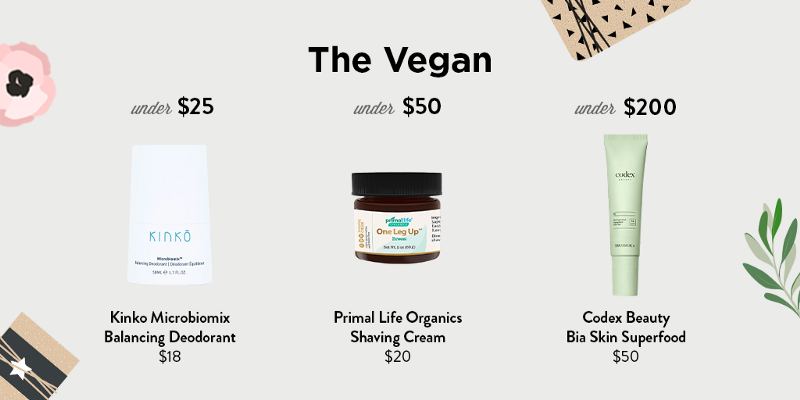 Kinko's trademark vegan mixture of pre and postbiotics neutralizes bad odor-causing bacteria and lasts for 24 hours!
Under $50: Primal Life Organics Shaving Cream
Drugstore shaving creams are usually packed with unwanted ingredients like parabens and sulfates. This vegan formula is super moisturizing, and helps to minimize bumps and irritation for the softest shave ever.
This certified vegan face and body cream is luxurious and perfect for wintertime dryness and dull skin. It truly lives up to its name!
The Hipster
For that friend that's just too cool. This holiday season stay on-trend and impress them with these effortless non-toxic gifts.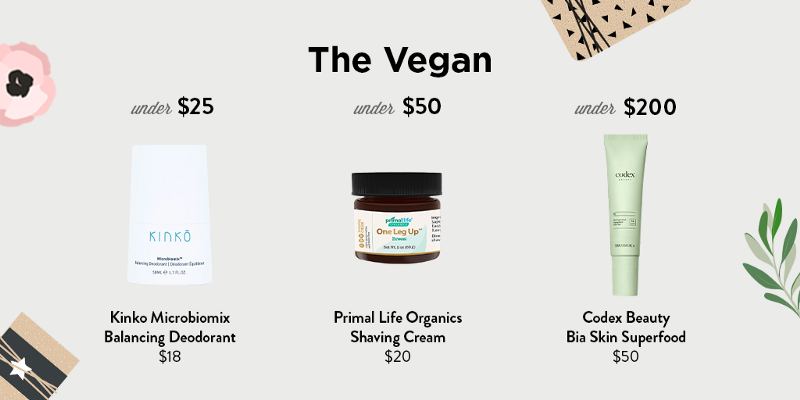 The coolest non-toxic sunscreen in town. It's SPF 31 and packed with shea butter for extra moisture. Perfect for any adventures they may be having over the holidays!
Under $50: Viking Beauty Day Cream
This moisturizer from Viking Beauty is the perfect mix of high-end skincare and fresh new ingredients. Plus it protects against environmental damage!
This is a luxe hydrating facial oil enhanced with cannabis extract for maximum therapeutic benefit and skin calming.
The SuperMom
Even though the holidays are supposed to be for relaxation, moms have a tough time taking care of everything and making sure everyone is happy. They need time for themselves too. Show the moms in your life how much you appreciate everything they do.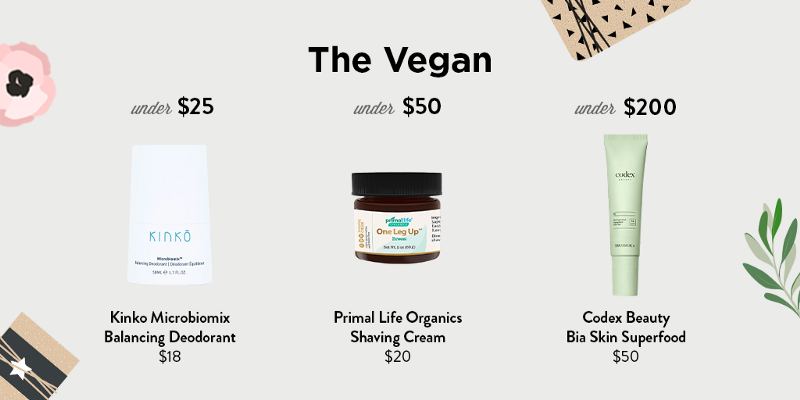 This non-toxic diffuser would make the perfect gift for a nursery or anywhere in a home with children. Help the moms in your life steer clear of synthetic fragrance ingredients! A couple of drops of essential oil are all that's needed for this diffuser.
Moms don't always have the most time on their hands since they're busy saving the world, so let's make it a little easier! This everyday face wash helps to tone, exfoliate, and cleanse.
Moms need self-care too, though they might not always have enough time to get around to it. That's where Rosebud comes in! Their products are formulated specifically for women and designed for self-care rituals.
The Diva
Everyone has that friend who is a little… high-maintenance? (Our words, not yours!). But we love them for it! They will love these glam and trendy gift ideas.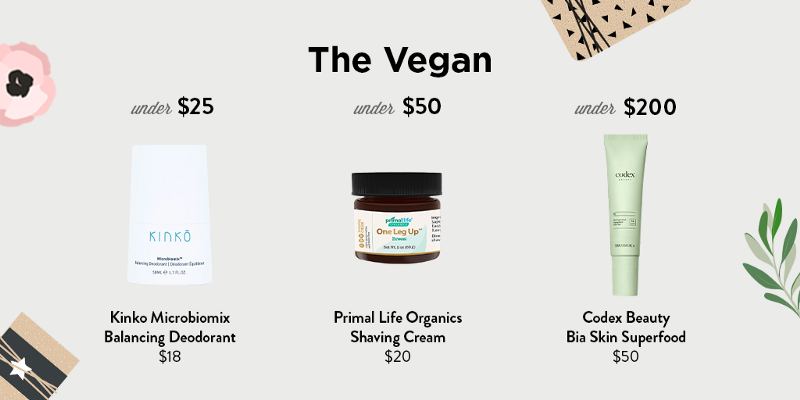 Rejuva Minerals is the perfect brand for anyone who loves a little extra sparkle without any of the usual harsh ingredients. Their non-toxic multi-purpose powder comes in gorgeous colors and can be used as blush or eyeshadow!
Jade face rollers are all the rage right now. This one is unique because it has a smooth side and a textured side, which helps with blood circulation, smoothing, firming, exfoliating…the list goes on.
Sparkling, photo-ready white teeth: the non-toxic way!
Stay tuned for Day 3 and don't forget that our Holiday Beauty Box is the perfect gift for everyone on your list. Pro tip: get yours now because they are almost sold out and the shipping deadline is almost here!