The Next Generation of Antimicrobial Products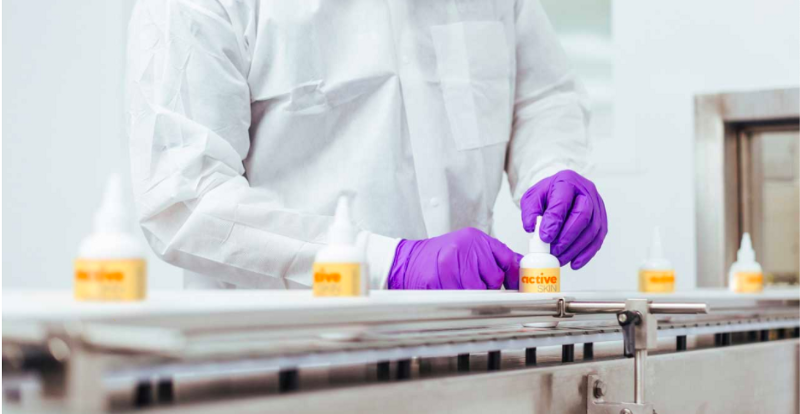 We are living in a strange time and everyone is looking to stay clean and safe. Hand sanitizer has become a coveted item and is sold out everywhere. Companies are continuously working toward solutions that will help keep people safe every day. BLDG Active was founded on that principle long before the novel coronavirus. They design antimicrobial sprays and hydrogels that keep skin free from any microbial, bacterial, or viral particles. Their products are amazing, sting-free alternatives to traditional topical first-aid antibiotic creams but can also be used to keep healthy skin clean! Read as: alcohol-based sanitizer alternative!
In this article, I'll be breaking down exactly how their products work, and why you should consider switching your go-to product for sanitizing, and cleaning and smaller injuries like cuts, scrapes, and burns. You (and your little ones) can finally be free of that stinging feeling. An added bonus: there are no unwanted additives or ingredients like synthetic fragrances and parabens that are usually found in an over-the-counter product's ingredient list.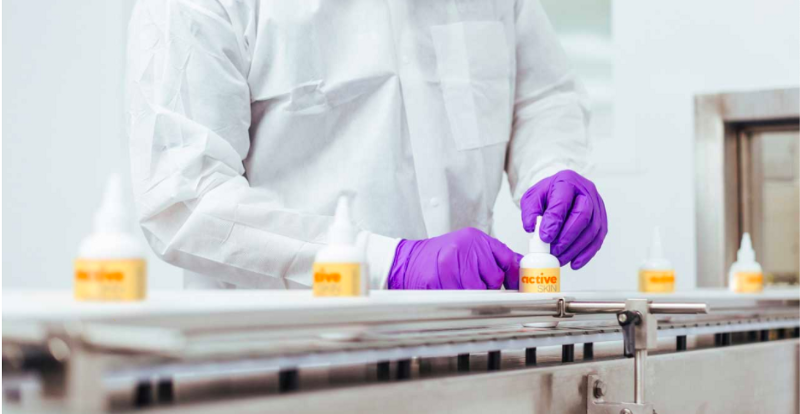 So what is this magic ingredient? It is topical stabilized HOCl, AKA hypochlorous acid. This molecule is formed when chlorine is dissolved in water and combines with the water molecules to form HOCl, as well as ClO-. The white blood cells in our immune system naturally make HOCl in response to infection. BLDG Active produces its own HOCl molecules in ISO 9000 clean rooms — a type of controlled laboratory environment used in industries like pharmaceutical manufacturing.
All BLDG Active wound care products contain a 0.010% concentration of HOCl, and the rest of the ingredients are non-toxic and safe to use anywhere on the skin, even around the eyes. Many recent studies have illuminated the potential antimicrobial and antiviral effects of HOCl solutions, and the risk of irritation or allergic reaction with HOCl is low.
How does it work?
HOCl is an oxidant with a wide range of specificity, meaning it doesn't only kill one type of virus or bacteria. Oxidants are molecules that react easily and can damage cell components like proteins, lipids, and DNA. The exact mode of action through which HOCl seems to stop these molecules dead in their tracks is not well characterized yet but remains an ongoing area of research.
Here are some highlights from research studies involving HOCl:
This study found that low concentrations of HOCl inhibited cell division and cell growth in bacteria, and a slightly higher concentration inhibited DNA synthesis.
This study found that when HOCl solution was mixed with a low strength avian influenza virus, the viral load decreased to undetectable levels after 5 seconds of exposure to the solution.
In the same study, HOCl was sprayed onto sheets at a concentration of 100 or 200 ppm (0.0001% and 0.0002% concentrations), the virus was inactivated immediately.
This study tested a diluted HOCl solution against microbial activity and found that all microorganisms were killed by the 1/64 dilution (around 0.016% concentration).
This study tested for the efficacy of HOCl in keeping animal cages free from harmful microbes. The researchers tested the 60 ppm (0.00006% concentration) solution against common pathogens of laboratory rodents and found that no viruses or bacteria could be detected after brief exposure to the solution.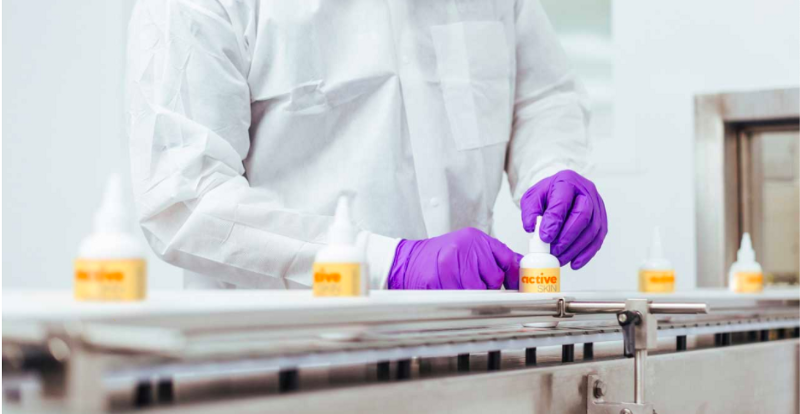 Active Antimicrobial Hand & Face: All-Natural Hydrogel Spray ($29.99)
Our personal favorite is the spray version of their formula, it's super convenient and can be used anywhere for hygiene on the go. If you're anywhere from a slight to extreme germaphobe, this will come in super handy when you're travelling or in a crowd. It's safe enough to use around your mouth and eyes, and can be used like any other face mist. But unlike other mists that are geared towards refreshing and moisturizing, it helps eliminate bacterial, viral, and fungal microorganisms.
Get 25% off your purchase of any BLDG Active product using the code: THINKDIRTY25
While there is no doubt topical antiseptics and antibiotics help fight off potential infection, their formulas are not ideal for a couple of reasons that are worth discussing. For one, wound treatments like Polysporin, Neosporin and Bacitin use antibiotics in their formulas. Frequent use of antibiotics can result in bacteria evolving past their weaknesses to these antibiotics, leading to resistant strains that are much harder to eliminate. In addition, topical antibiotics are known to cause allergic reactions, and can even lead to contact dermatitis in some individuals.
We also admire BLDG Active for their commitment to environmental health and stability. They are a member of 1% for the Planet, meaning 1% of profits are donated towards grassroots environmental organizations and initiatives.
1Disclosure: We are a professional review and product rating website and mobile app that receives compensation from the companies whose products we review and rate. We are independently owned and the opinions expressed here are our own interpretation of a trusted source.