Must-have Exfoliators for Your Winter Skin
Winter sucks. The cold weather, the heavy coats, the slushy snow, and the dry skin. All those heaters that are keeping in nice and toasty inside are also sucking the moisture from your skin. Combine that with the blistering wind and you have the perfect storm. When winter plagues us with dry skin, here are the exfoliators we reach for:
Living Nature Skin Revive Exfoliant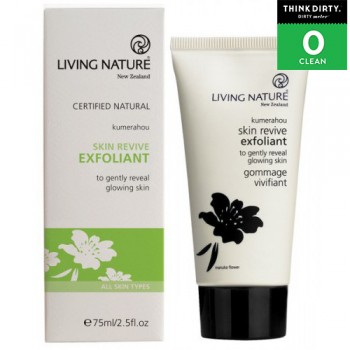 Skin Revive is a multi-tasking skin cleanser and exfoliant in one which means you get double the benefit in one scrub. The product provides gentle exfoliation that won't damage your skin while the cleansing properties gently loosens oil, dirt and debris. One use and you will feel soft and look glowy.
La Mav Jojoba Beads & Argan Oil Exfoliating Scrub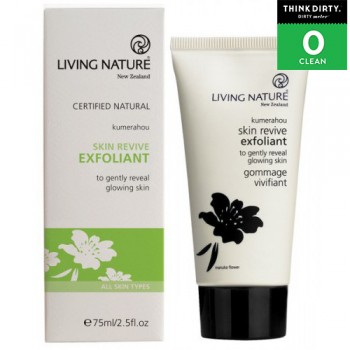 Designed for dry and sensitive skin, this organic scrub is infused with Argan Oil and Jojoba Oil for a luxurious, yet gentle bio-exfoliation that leaves skin clean, smooth and energized. This scrub is awesome if you have sensitive skin because it is so gentle. It is also the ideal scrub for winter as the combination of oils will also leave your skin ultra moisturized.
Trufora Triple Action Exfoliator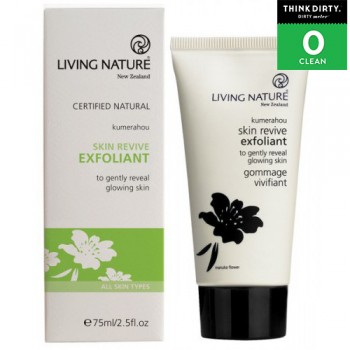 If you are looking to improve your skin's texture, clear out your pores, and rid yourself of dark marks look no further than Trufora's exfoliator. We love this one because it has not one, but two types of exfoliants: chemical and physical. It also has soothing agents like clay, shea butter and aloe vera to make sure your skin stays soft. The best part about this product is it's certified Vegan & Cruelty Free.
If these four don't work for you, try downloading the Think Dirty App to find more organic exfoliators.